Initiatives for Agricultural Development and Regional Revitalization
The increased vulnerability of farming has become an issue in areas of super aging populations with rapidly declining labor forces. Kagome is committed to contributing to making agriculture a growth industry in Japan as we believe that domestic agricultural development links to the revitalization of local communities.
Kagome Yasai Seikatsu Farm Fujimi
We opened Kagome Yasai Seikatsu Farm Fujimi in Fujimi Town, Suwa District, Nagano Prefecture in April 2019 based on the concept of opening a vegetable theme park that brings visitors the comprehensive experience of agriculture, manufacturing and tourism. Visitors can experience agriculture, food, and the charms of the area while getting to experience abundant vegetables against the backdrop of the magnificent nature of Yatsugatake. We have received many visitors from within and outside of Nagano Prefecture who truly appreciate the beauty of the region and goodness of vegetables.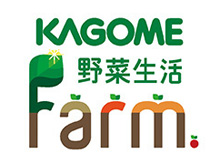 Supporting Local Agriculture and Health in Collaboration with Farmers and Local Government
We have signed agreements with local governments in Japan in playing an active role to promote local agriculture and health awareness through activities such as launching products and jointly developing recipes using local agricultural products, providing food education and tomato cultivation guidance, and others.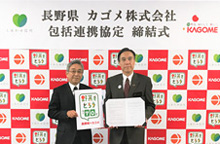 Bringing Energy to Japan with Yasai Seikatsu 100 Seasonal Limited-time Only Series
Yasai Seikatsu 100 seasonal limited-time only series offers mixed juice of vegetables and fruits made with domestic fruits and vegetables based on the concept of locally grown, nationally consumed for everyone in Japan to enjoy the deliciousness of regions. The seasonal limited-time only release brings the season's best flavors from throughout Japan for consumers to easily enjoy. We are sharing the fruits and vegetables grown throughout Japan through this product and supporting Japan's agriculture. In 2020, we received an Excellence Award at the Social Product Awards 2020 organized by the Association for the Promotion of Social Products to recognize products and services that enable consumers to participate in the creation of a sustainable society.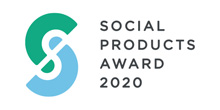 AI-driven Processing Tomato Farming Support Project
In April 2020, we started an AI-driven farming support project, targeting European companies involved in primary processed tomato products in collaboration with NEC Corporation. Utilizing AI that has acquired the know-how of experienced farmers, we are helping to achieve stable crop harvest and reduced cultivation costs, as well as contributing to sustainable agriculture that is eco-friendly.
Joint Venture on Onions (sales of fresh and processed products) with Minami AgriSystem LLC, Agricultural Production Corporation
Kagome and Minami AgriSystem LLC established a joint venture company, Sobetsu Agri-Foods Co., Ltd. (located in Sobetsu Town, Usu District, Hokkaido), in February 2020. Sobetsu Agri-Foods Co., Ltd. sells and manufactures processed and fresh onion products using onions grown by local farmers in Hokkaido. The company utilizes former school buildings and grounds for the storage, sorting and processing of onions, thereby contributing to agricultural promotion, creating local job opportunities, and revitalizing communities.