Initiatives for Agricultural Development and Regional Revitalization
The increased vulnerability of farming has become an issue in areas of super aging populations with rapidly declining labor forces. Kagome is committed to contributing to making agriculture a growth industry in Japan as we believe that domestic agricultural development links to the revitalization of local communities.
Registered as a Nippon Food Shift Promotion Partner
We support the concept behind "Nippon Food Shift: Thinking about Japan from Food" promoted by the Ministry of Agriculture, Forestry and Fisheries as a registered a promotion partner.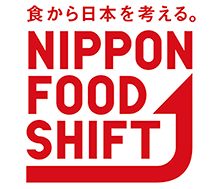 Supporting Local Agriculture and Health in Collaboration with Local Government and Farmers
We have signed agreements with local governments in Japan in playing an active role to promote local agriculture and health awareness through activities such as launching products and jointly developing recipes using local agricultural products, providing food education and tomato cultivation guidance, and others.
In September 2021, we concluded a partnership agreement with the Iwamizawa Agricultural Cooperative Association and the Hokkaido Branch of Yanmar Agri Japan Co., Ltd. with the aim of expanding areas used to grow tomatoes for processing within the jurisdiction of JA Iwamizawa. Through this agreement, we will further promote the expansion of the production area of tomatoes for processing and contribute to the promotion and development of local agriculture.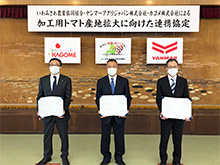 Successfully Developed Tomato Variety with Reduced Density and Resistant to Invasive Cyst Nematode
Kagome has developed a tomato variety for processing with reduced density and resistant to invasive potato cyst nematode and potato white cyst nematode, which pose serious concerns to agriculture in Hokkaido. Through the use of this variety, we will expand the production area of tomatoes for processing in Hokkaido and contribute to sustainable agriculture. "Development of Tomatoes for Processing Resistant to Potato Cyst Nematode" received the Minister of Agriculture, Forestry and Fisheries Award at the FY2021 (22nd) Private Sector Agriculture, Forestry and Fisheries Research and Development Achievement Award.
Bringing Energy to Japan with Yasai Seikatsu 100 Seasonal Limited-time Only Series
Yasai Seikatsu 100 seasonal limited-time only series offers mixed juice of vegetables and fruits made with domestic fruits and vegetables based on the concept of locally grown, nationally consumed for everyone in Japan to enjoy the deliciousness of regions. The seasonal limited-time only release brings the season's best flavors from throughout Japan for consumers to easily enjoy. We are sharing the fruits and vegetables grown throughout Japan through this product and supporting Japan's agriculture. In 2020, we received an Excellence Award at the Social Product Awards 2020 organized by the Association for the Promotion of Social Products to recognize products and services that enable consumers to participate in the creation of a sustainable society.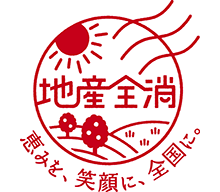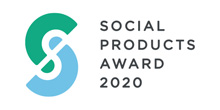 "Farm Support" Brand Passing Down Agricultural Produce to the Next Generation
"Farm Support" is the name of a brand developed by Kenko Chokusobin, Kagome's direct marketing business division. Kagome visits farmers across Japan in search of unique and delicious agricultural products, and along with their stories, delivers them to customers as fresh fruits and processed foods. By informing Japanese consumers about "hidden gem" agricultural products from the country's regions with the help of farmers, we hope to create new demand and contribute to the revitalization of local agriculture.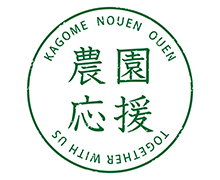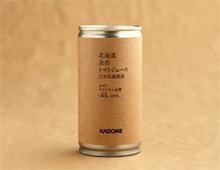 Kagome Yasai Seikatsu Farm Fujimi
We opened Kagome Yasai Seikatsu Farm Fujimi in Fujimi Town, Suwa District, Nagano Prefecture in April 2019 based on the concept of opening a vegetable theme park that brings visitors the comprehensive experience of agriculture, manufacturing and tourism. Visitors can experience agriculture, food, and the charms of the area while getting to experience abundant vegetables against the backdrop of the magnificent nature of Yatsugatake. We have received many visitors from within and outside of Nagano Prefecture who truly appreciate the beauty of the region and goodness of vegetables.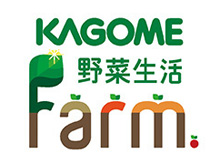 AI-driven Processing Tomato Farming Support Project
Kagome and NEC Corporation established joint venture DXAS Agricultural Technology in Portugal to utilize AI to support the cultivation of tomatoes for processing. The company will contribute to sustainable agriculture around the world by combining Kagome's agronomy with NEC's technology to innovate agriculture and promote environmentally friendly and profitable farming.