Kagome's History of Creating Value
Kagome was founded in 1899. Since then, we have instilled our founding sentiment of wanting to "contribute to people's health by leveraging the value of agricultural products, which are part of nature's bounty" into our products, and continued to deliver them to consumers.
The history of food and the history of Kagome itself are intimately linked, and we have continued to create the value demanded by society in various eras. We could not have created that value or woven that history by ourselves alone. "Appreciation" is one aspect of our corporate philosophy, and a sentiment of gratitude towards nature's bounty and the many people whom we have encountered along the way. It is because we have maintained this philosophy and achieved harmonious co-existence with society that we have been able to create a history of over 120 years.
Our spirit of collaboration and mutual support remains unchanged throughout the ages, and is still alive today in the implementation of Kagome's corporate philosophy. Moving forward, Kagome will continue to value dialogues with society and work to identify those that must change and those that must remain the same, as it aims to achieve further growth.
1899Kagome is started by a farmer who wanted to grow tomatoes
Kagome started operations in the city of Tokai in Aichi prefecture, which was at that time the village of Arao. Using an idea from a commanding officer during his military days, founder Ichitaro Kanie decided to start growing tomatoes and other Western vegetables in Japan in 1899. This led to the start of tomato sauce production in 1903 at a building at Mr. Kanie's home.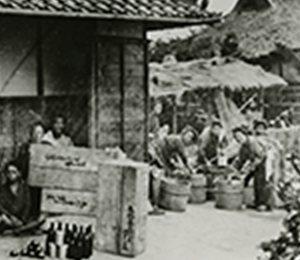 Mr. Kanie's house
in 1903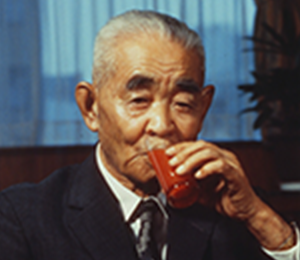 Kagome's founder
Ichitaro Kanie
1917Registration of the Kagome brand and establishment of Aichi Tomato Manufacturing Co., Ltd.
Initially, Mr. Kanie wanted to register an army insignia with a five-point star as the company's symbol, but this was rejected. Instead, he registered a six-point star consisting of two triangles. The symbol was soon called "Kagome" among wholesalers. This because the Kagome pattern was one of the broadly used traditional craft designs came from pattern of woven basket.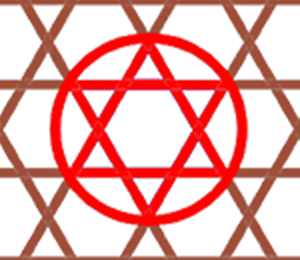 The Kagome brand
in 1917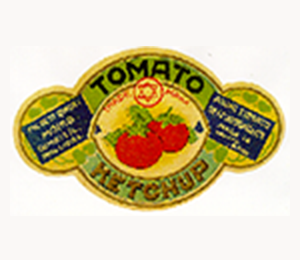 A 1923 Kagome tomato ketchup label with the six-point star
1933Using agricultural products to create new markets
In 1908, tomato ketchup joined tomato sauce in the product lineup. Demand increased along with the increasing popularity of Western food in the following years. Next was the launch of tomato juice in 1933, only two years after sales of this juice had started in the United States. Since then, as many improvements and revisions were made, tomato juice has become a well-established product in Japan.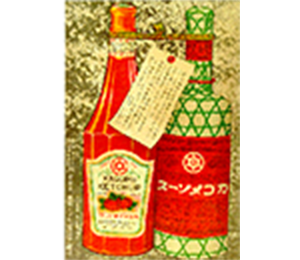 A 1908 poster for
tomato ketchup
and sauce
A can of tomato juice
in 1933
1963Company was renamed Kagome Co., Ltd.
During this period, Kagome constructed factories in Nasu, Ibaraki and Fujimi that are still the primary sources of its products. Also, operations expanded to cover all areas of Japan.
The logo was changed to a tomato in order to reinforce the link between the Kagome brand and tomatoes. Tomato juice sales grew rapidly along with rising interest in healthy food in Japan, further reinforcing the link between the Kagome brand and tomatoes.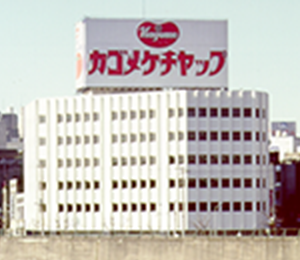 The new Tokyo Kagome
Building in 1976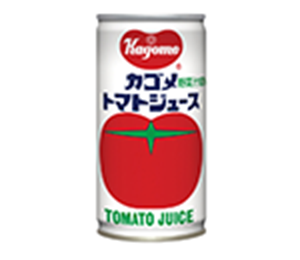 A can of tomato
juice in 1972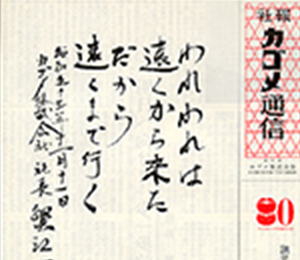 The corporate message
to mark the 80th
anniversary in 1978